[ad_1]
Welcome to Music Business Worldwide's weekly roundup – where we make sure you've grabbed the five biggest stories that made the headlines in the past seven days. The MBW roundup is supported by Centtrip, which helps more than 500 of the world's best-selling artists maximize revenue and reduce touring costs.
---
There was a behind-the-scenes debate this week over what Sony Music paid to buy a controlling stake in Todd Moscowitz's Alamo Records.
A well-placed source told us that whatever Sony paid, it valued the Alamo at $ 250 million. Other sources close to the deal suggested that the $ 250 million figure was an exaggeration.
All sources agreed that what MBW reported ("Sony comfortably paid north of $ 125 million") was true. The question is: how far comfortably north?
Since then, other MBW sources have led us to believe that Sony Music paid between $ 125 million and $ 200 million for its controlling stake in Alamo.
We do not know the precise size of the controlling stake acquired by Sony. But, for example, if he bought a 75% stake in the Moscowitz company for $ 190 million, that would effectively give Alamo a valuation of 250 million yen.
Perhaps these guessing games don't touch on the deal's most interesting quirk: Alamo was originally launched as a joint venture with Universal Music Group.
As a result, Sony Music appears to have paid a lump sum of up to $ 125 million (for 50% of Alamo) directly to UMG.
A nine-figure windfall in UMG's bank account will no doubt appeal to Bill Ackman, CEO of Pershing Square Tontine Holdings (PSTH).
The PSTH confirmed this week that it is acquiring 10% of UMG for $ 4 billion, and that these shares will become the property of PSTH after the listing of an additional 60% of UMG on the Amsterdam Stock Exchange in September.
As covered in Rolling stone, the PSTH already suggests that it will be obsessed with UMG results in the future – and, most likely, on the expenses of the big music company.
PSPC told its investors this week to expect "predictable, recurring income streams that require minimal capital despite high growth" from Universal, and reassured them that UMG offers "a foundation significant fixed-cost expenses allowing long-term margin expansion ".
Whetting the appetite of future shareholders for big profits, Vivendi recently praised UMG's "tight cost control" during the first three months of 2021.
In the same three months, and in contrast, Sony Music Group (SMG) made Three nine-figure acquisitions (catalog by Paul Simon; AWAL by Kobalt; Brazilian label Som Livre). The Alamo acquisition suggests that SMG chief Rob Stringer has no plans to slow down this aggressive M&A strategy anytime soon.
Elsewhere this week, Songtradr raised $ 50 million, Universal signed a deal with Snap, and Sony Music Australia chief Denis Handlin left the company after more than 50 years as former employees blamed the siege Sydney's social facility to host a toxic work environment.
Read on for the five stories you need to know from the past five days …
---

1) SONY MUSIC PURCHASES A MAJORITY STAKE IN TODD MOSCOWITZ'S ALAMO DISCS FOR NINE-DIGIT SUM
Sony Music Entertainment made another major acquisition – this time in the world of American hip-hop and pop music – by purchasing a controlling stake in Alamo Records from Todd Moscowitz.
New York-based Alamo was founded in 2016 and has smashed artists like Blackbear, Lil Durk, and Rod Wave.
Update: MBW sources tell us the deal was for a nine-figure sum, and Sony has comfortably paid north of $ 125 million.
We are told that Universal Music Group had a first contractual option to buy the label, but agreed to let it go elsewhere.
Lil Durk and Rod Wave each scored their No. 1 debut album on the Billboard 200 this year with The Voice of the Heroes and SoulFly, respectively…
---

2) CASE FACT: PERSHING SQUARE SPAC PURCHASES 10% OF UNIVERSAL MUSIC GROUP FOR 4 BILLION DOLLARS
Pershing Square Tontine Holdings (PSTH), a US-based Special Purpose Acquisition Company (SPAC), officially buys 10% of Universal Music Group.
The PSTH confirmed on Sunday, June 20 that it had reached a definitive agreement with UMG's majority shareholder, Vivendi, to acquire 10% of the outstanding common shares of UMG for approximately $ 4 billion.
Later this year, after Vivendi finalizes UMG's announced listing on Euronext Amsterdam, shares representing 10% of the music company will be distributed to PSTH shareholders.
Following the listing in Amsterdam and the distribution of PSTH shares, UMG will be 10% owned by Vivendi, 10% by PSTH, 60% on the Amsterdam Euronext and 20% by a consortium led by Tencent Holdings….
---

3) Songtradr raises $ 50 million in Series D funding round
The Songtradr B2B music license market has raised US $ 50 million in an oversubscribed Series D funding round.
The cycle saw the participation of institutional investors based in Australia, including Regal, Aware Super, Perennial, Argo and Greencape, as well as a follow-on investment from the founder and CEO of Wisetech Global, Richard White.
Now there is talk of a potential IPO for Songtradr – maybe even as early as the second half of this year …
---

4) Universal signs global agreement with Snap Inc. covering recorded music and augmented reality experiences
Universal Music Group (UMG) and Snap Inc have signed what the companies call an "extended" and "multi-faceted" global agreement.
The deal will allow Snapchat users to integrate UMG's catalog of music and recorded content into creative tools, including sounds and augmented reality lenses.
Under the terms of the multi-year agreement, UMG's entire catalog of recorded music is available globally in Snapchat's Sounds tool, including search and curated playlists …
---

5) SONY MUSIC AUSTRALIA BOSS DENIS HANDLIN RELEASES AFTER 50+ YEARS WITH THE COMPANY
Denis Handlin, Chairman and CEO of Sony Music Entertainment Australia and New Zealand, has left the company with immediate effect.
The departure of the longtime Sony Music executive was announced by Sony Music Group chairman Rob Stringer in an internal email sent to staff on Monday, June 21.
Handlin has led Sony Music Entertainment's operations in Australia for over 30 years. He is also the longest-serving Sony Music employee in the world, having spent over 50 years in the business …
---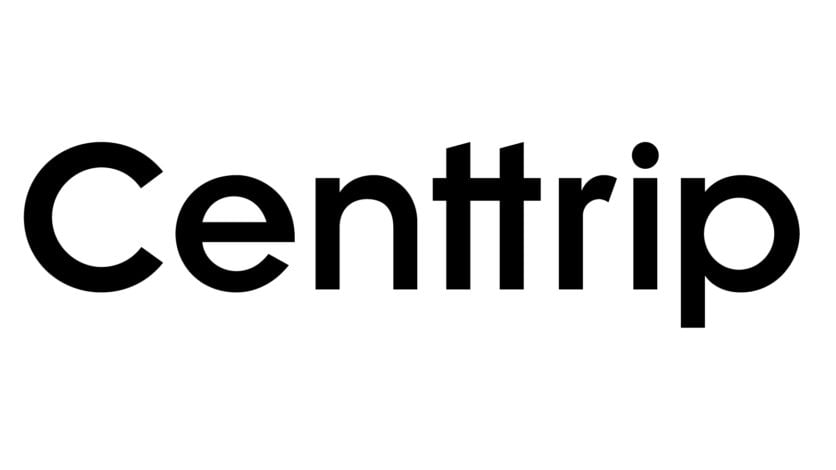 MBW's Weekly Round-Up is supported by Centtrip, which helps more than 500 of the world's top-selling artists maximize their income and lower their touring costs.Music trade around the world
[ad_2]